In order to integrate with a Joomla site you will need to do a few things to get this working.
First you need to change the Plugin Settings for the text editor.

Here are some instructions from this page.
https://www.gavick.com/documentation/joomla/disable-html-filters
How to enable <iframe> code for the TinyMCE Editor
To enable Iframe code for the Tiny MCE Editor, go to Extensions -> Plug-in Manager -> Editor – TinyMCE. Open it, than find "Prohibited Elements" area.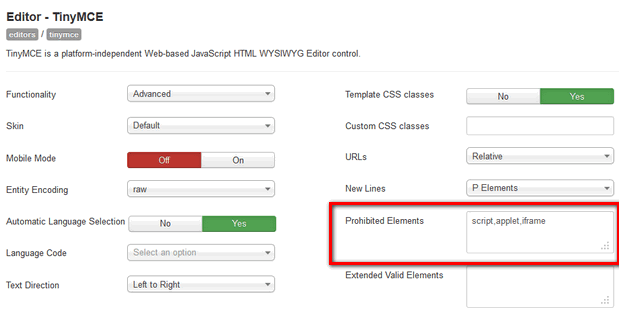 Now you can remove "script,applet,iframe" tag from this list of prohibited elements.
And then replace it with "empty". Then add "script,p,div" to the Valid Elements field

At the end be sure to save your changes when you're done.

When this is done, create a new article.
Switch to code source mode, and paste the integration script.

You may need to add the following code in the first line of the script tag.
document.write('<div id="rbg-connect"></div>');

Remember to save the article.
Now you can view the article.
You need to build a link for this.
You build the link by combining the article ID, and the article alias.
While editing the article, you can find the ID in the url and the alias in the alias field.
In this case the id is 46 and the alias is "retreat-guru-test".
That combines to be "46-retreat-guru-test".
And you can build a url out of that.